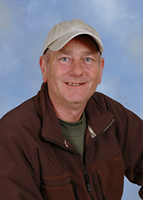 As a Qualified Professional Instructor and Commercial Fly tyer, but most important, first and foremost, an angler for over 38 years. Fly fishing and fly tying is something which I feel very passionate about as it has given me many pleasures and Friends, but also has been a life saver when things go bad. I believe that it is a sport which is open to anyone no matter disability, age, male or female, anyone can do it. Angling is something which many enjoy and anglers have a great feeling and care for wildlife and the enviroment and there is nothing better than to enjoy it all while being out in clean fresh air, with all worries and cares put on hold for a few hours and taking time to relax with family and friends. Being APGAI/FFFCI Qualified Instructor in both casting and fly tying, it is my aim to help those who want to learn this art of fly fishing and also any angler within this fine sport to enjoy it. An angler is important to me and I want to see them enjoy the sport. For tuition click here. If you do want tuition, please make sure it is from someone who is a Qualified Instructor, of which there is many and it will put you on the right path to enjoy your fishing.

I strongly believe that giving good, honest and factual advice, where possible, is important. Be it to do with tackle, casting, flies and cost of fishings, I'm available for advice. You just have to ask.

Its not always the most expensive tackle that is best and with so much on offer guidance can often help you to make an informed choice. In the end it will be your choice and it has to be what suits you, as you are the one who has to be happy and use it for fishing.

It is something which you can enjoy for the rest of your life and give you much satisfaction and pleasure and meet many characters and friends. Its not just about catching a fish!

I look forward to being of help both now and in the future should you ask for it. I'm only a telephone call away.

Yours Sincerely,
Kevin Moss "Morayflyfisher"

Member of the Game Angling Instructors Association, APGAI, Scottish Angling Instructors, Flydresser Guild and the Salmon and Trout Association.



- LATEST NEWS -

January 28, 2012

Opening day for the Millbuies Trout Fishery is 23rd March 2012 after having been closed for almost 2 years. We are looking forward to providing our anglers as we do at the Glen of Rothes with first class boat fishing, for top quality fish and for anglers to enjoy what has been a hidden jewel. Bookings are now being taken and are filling up fast.


Fly tying is a big part of my business and I take alot of pride in it keeping prices as low as possible and its not an order today get tomorrow as they are tied by myself and I never rush them for speed of delivery. They have to be right. So please when you order do bear this in mind , it is in your interest that you receive a good fly. As a current Columnist in Trout Fisherman magazine and others in the past, my writing, instruction in casting and everything I do within this sport, is done, with the passion that I feel for the sport and is important to me to help others within it. As an A1 assessor and deliverer of the Level 2 coaching in game angling all I offer is value for you and not money orientated. I do this because I enjoy it and have passion for my sport. I look forward to being of service to you, be it instruction, assessing, buying flies or advice, which is only my opinion and down to you if you take it or not . Enjoy the sport whatever. Kevin Moss "Morayflyfisher"
APGAI/FFFCI/SGAIC/GAIA



Morayflyfisher Ltd.
Register No. SC311513
Crosslots Cottage
Duffus
Morayshire, IV30 5RH
Telephone Number: 01343 831417
Mobile Phone Number: 07967466973

© 2023 Moraflyfisher